Healthy Money, Healthy Planet: Developing Sustainability through New Money Systems by Kiwi author Deirdre Kent
I've just started reading Deirdre's book.
My first impression was one of great surprise at how much there is in the book, especially considering it was only $35 including postage.
There are so many great points made that I've had to start marking them so I can find them again later.
The preface is very interesting and shows how much experience Deirdre has.
I cannot recommend this book highly enough
for anyone who wants to understand why the world economy is in the mess it is now in, and for anyone who wants to understand the greater issues of why the current money system is unsustainable and is incompatible with a finite planet.
I now realise that many of the discussions about why society seems to be getting worse failed to find the real basic cause. If you want to understand the real issue, this book will show you.
Maybe most interesting for anyone in NZ it also explains a lot about the NZ money system and why NZ is not doing better economically.
Reading this book will probably save you spending vastly more on Bernard Leitaer's excellent, but difficult to buy, book "The Future of Money".
Brief description of book:
QUOTE
Deirdre Kent is the author of Healthy Money, Healthy Planet: Developing Sustainability through New Money Systems that was published in 2005.

She claims our current financial crisis is not about toxic financial products or bad debts. We need to ask the more fundamental questions about how money is created in the first place. Why does every economist and politician claim we have to have economic growth? Deirdre has been crying out in the wilderness for a long time and the current domino effect of money problems around the world has been an unavoidable scenario in an unsustainable system based on constant growth of money and goods.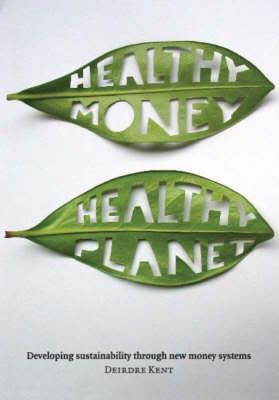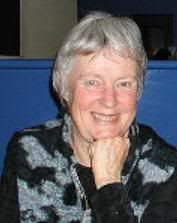 321 pages, and packed with facts. A real eye opener.
The book can be ordered for $35 (includes postage within New Zealand.) (you can pay direct into Helen's account)
Please contact Mrs Helen Dew, 12 Costley St, Carterton
Ph/Fax 06 379 8034. helend@contact.net.nz
http://www.le.org.nz/tiki-index.php
A radio interview recorded with Deirdre Kent and broadcast on 12 Nov 2008.
http://www.odeo.com/...-Crisisexternal
link