First, a repeat of a post from here:
http://www.greenener.......ost&p=68532
Open Letter to
Dominique Strauss-Kahn, Managing Director of The International Monetary Fund (IMF) :
Unavoidable Financial Collapses and Backfiring Government Actions
Martin D. Weiss, Ph.D., Chairman, Sound Dollar Committee
Oct 13, 2008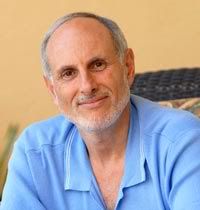 http://www.marketora...rticle6772.html
QUOTE
I am president of Weiss Research, Inc., an independent research corporation, and Chairman of the Sound Dollar Committee, a nonprofit, nonpartisan organization founded by my father in 1959.

The Sound Dollar Committee was instrumental in helping President Dwight D. Eisenhower achieve one of the only truly balanced budgets of the past half century. And in keeping with that tradition, we continue to promote fiscal responsibility, sound business practices, and prudent investing.
QUOTE
1.
Government interventions are backfiring.
Since the credit crisis burst onto the global scene approximately 14 months ago, each new government countermeasure seems to have backfired.
2.
Government actions are too little, too late to stem the debt crisis.
we detail why the U.S. debt crisis alone was far larger than previously believed.
3.
Government actions are too much, too soon for the debt markets.
In its Fiscal Year 2009 Mid-Session Review, Budget of the U.S. Government, the Office of Management and Budget (OMB) projected the 2009 U.S. federal deficit will rise to $482 billion....
Since then, the expenditures and liabilities announced or proposed by the U.S. government have easily exceeded $1 trillion.
4.
Government bailouts could endanger government credit and credibility.
The credit market contagion has spread in phases: ....
Governments could be the next victims.
5.
Government actions could aggravate, or even cause, the systemic meltdown they are seeking to prevent.
Instead of a harsh, but ultimately manageable, collapse of the weakest institutions, they could be leading us toward the systemic meltdown you warned about this weekend.
6.
Governments are squandering scarce capital that will be needed for a true recovery after any collapse.
I have four recommendations, as follows:
First, cut back the bailout and rescue efforts.
Second, protect the credit and credibility of sovereign government debts.
Third, preserve public resources for (a) emergency assistance to those that are rendered ill or destitute during a secular economic decline, and (
carefully planned economic stimulus after a secular decline.
Fourth, foster an environment of public trust by guiding consumers to research that can help them better distinguish between low- and high-risk banks, insurance companies, and other financial institutions.
I know it will be very difficult. I realize millions of people must make great sacrifices. But with the right guidance and leadership, I am sure we'll be ready to step up to the challenge.
Sincerely,
Martin D. Weiss, Ph.D.