I am finding the numerous articles talking about the "strong US$" rather annoying. Annoying because I think they paint a misleading picture.
If you view the US$ against the Euro, sure.
But there is another way of looking at it: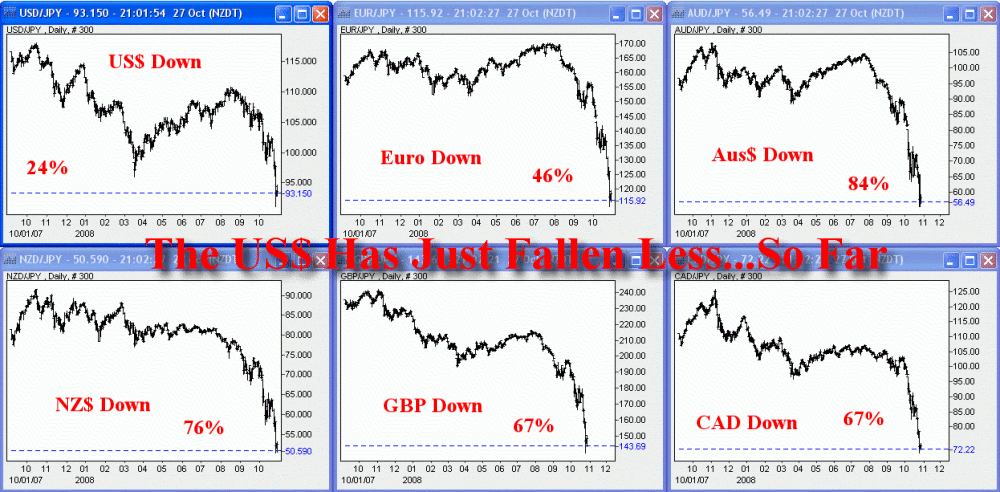 All the debt currencies are down against the non-debt Yen.
So far, it's just that the US$ hasn't fallen as much as the others. IMO at least some of this is due to intervention.
I think the US$JPY is very important. More important than the EURUS$.