: MAKATI PRIME.Com : ...... : Gateway page to Makati Prime's threads ...
/ Chat: DATA : Tips : Diary : Rent : Office : Circuit : Arca : Quez : rail : chi'tn : gd : Jazz : Bubl : Ads : ssc ;
Other: SSC ec / AX ph1 ph2 : ph-ax / ryvr : m-air : mm-up /
WHAT'S NEW? / Residential rents drifting lower.
Latest Colliers data (Q3-2016) suggests the downwards drift continues, see post #4, below.
CHAT with others about the possible slow bursting of the Property Bubble in Manila / on the BUBL thread,
For JAZZ Residents & investors, a new hyper-local chat hub: JAZZ "Everyman Agency"
(To become a member and Join the discussion here, scroll down to post #3, below)
==========================================

Why Makati's CBD area remains Prime
"It's the address if you want to establish yourself in the Philippines"
... Many upscale, vertical residences available just a short walk from the headquarters of so many prime companies.
... Currently, foreign investors can only own 40% of a building's total space area. But that may change...
( Thanks to Rappler.com, whom I have paraphrased here.):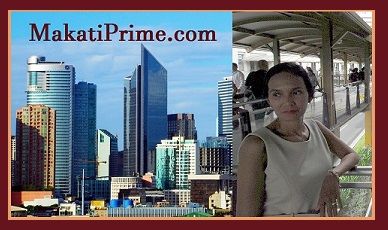 Decoding the abbreviations at the top of this post:
Summary GUIDE to the principal Threads in the MAKATI Prime section of the larger GEI Forum
*This is the Landing page - and the jumping-off point to many other MP threads
Threads : click on description below to view
Mostly in : GEI's Makati Property sub-forum : how to Join, see post #3, below
Chat ---- : CHAT area: Introduce yourself / Free-form discussion (Private: Members only area)
DATA ---- : Philippines Peso / Property in Makati, BGC, and Circuit etc (The original thread: about 30,000 views)
Tips ------ : Makati Tips: Choosing a Condo to Rent (or to Buy)
Diary ---- : The Makati Diaries - from a newcomer to Manila
Renting - : RENTING in Makati and BGC : Short Term and Longer
Offices -- : Makati : Investing in, or renting Office space (AFT, etc.)
Circuit --- : The Attractions of Circuit, Makati's new entertainment area
Arca-S.-- : Manila area - Arca South (new CBD near the airport)
Quezon.. : Quezon City: ALI's Vertris North should be "transformational"
GREO-yt : GREO Channel : Global Real Estate Opportunities