Erik Townsend's Peak Oil View
"The Next Global Calamity - Worse than 2008"
================================
Peak Oil is coming... "Sooner than you think..." ?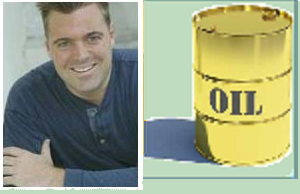 Some of you may have heard Erik Townsend's interview with Jim Puplava about:
"The Trade of the Decade", involving buying long-dated oil futures contracts.
Had you caught the low around that time, you would have done rather well.
Now Erik has produced two videos concerning his views on Peak Oil, and how investors might position themselves.
He has agreed to shared the links here, and contribute to the chat here from time-to-time.
LINKS:
1/
http://www.eriktowns...-investors.html
2/
http://www.eriktowns...-investing.html
I shall be having a look and making some commentary shortly.
Meantime, he welcomes comments from other GEI posters.