Manila BAY - Will it become the Tourist & Financial Center?
Some think so - But various embedded interests will not make an easy transition.
Original Land Use plan may be expanded in several possible ways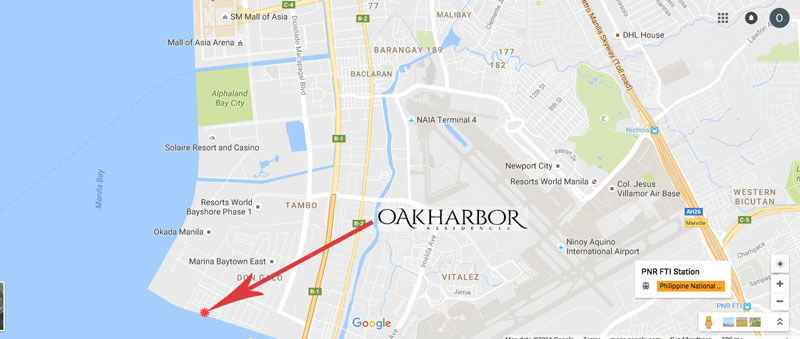 Some new plans may be too ambitious... new visions keep getting announced, while the market waits to see how M-Bay will absorb a +188%
growth in Condos other the next 3-4 years
Manila Bay's Entertainment City / MOA already has casinos and projects racing towards completion - and some want to add more, like Solar City
The Future City Masterplan of Mall of Asia Complex and Manila Bay
ASIA'S FUTURE CITIES: A fight for the sunset as opposition surrounds Manila Bay "Solar City" project
: Solar City would stick out into Manila Bay
Manila Bay is a special place for many Manilans but new developments are still being planned
MANILA: Watching a red sun dip below the horizon on Manila Bay is something special for many Filipinos.
Amid a fast-developing city, it is a point of nostalgia. It embodies memory and remains a daily reflection of warmth.
But the future view is going to be radically different.
From the water, new land will soon be forged for an ambitious 148-hectare reclamation project that will see a metropolis rise out of the bay and tower over the former "Pearl of the Orient".
: Solar City image
Solar City plans promise striking and ambitious architecture.
With a nod to the iconic sunset, the development named Solar City is projected as visionary, inspired, even revolutionary. Manila, the developers say, will finally have something iconic.
It promises to combine residential, tourism and business infrastructure, notably including an international cruise ship terminal, vast green space and a monorail transport system designed to improve interconnectivity with the rest of the city.
Manila currently has no dedicated finance area – with surrounding cities like Makati and Tagiug now the centres where money flows instead. Solar City aims to become a new hub for high flyers while also providing jobs to hundreds of thousands of people.
"Solar City, the way we envision it, will be a six-star development," said Wilson Tieng, president of Manila Goldcoast Development Corporation (MGDC), the group behind the project.
"It's been a 25 year journey for us and it's only just starting."
Solar City, in its various forms, has been stalled for a generation – MGDC first won the contract back in 1991 – due to various protests over environmental concerns.
But with the support of powerful figures at local and national levels of government, there appears no holding it back any further.
Manila City Mayor Joseph Estrada, in support of the project, has said he wants to bring "untold economic benefits" to the city by tapping the billions of pesos of tax revenue expected to be raised in the coming decades. Meantime, President Rodrigo Duterte's backing was seen as the thrust that finally gave Solar City the green light.FIshermen continue to ply their trade where the reclamation project is scheduled to imminently begin. (Photo: Jack Board)
"It shows the vision now of the new government at looking at the engines for higher growth," said Edmundo Lim, Vice Chairman of MGDC and the man leading the push for the development since its inception.
"The 25 years have not all been wasted. Since we started this project a lot of new developments, new technologies and new ideas have come about. It could be a blessing that we were delayed so long," he said.
Indeed, the proposed technology fitted to the new city is slated as world best. Using Singapore as an inspiration, Solar City plans to incorporate "enviable" innovative forms of renewable energy, waste water recycling, rain water collection, waste disposal and sea protection systems.The project is forecast to be completed within ten years.
An urban aquaculture centre and growing rice terraces within the city are also parts of the vision. "We owe it to the world for all of the new technologies and the new developments from which we can step up from." Lim said.
"We are building for the future generations, it's not enough today to just build a city, the buildings and roads and parks.
"We have to look at the effects of global warming, the effects of bigger population, the effects of waste disposal systems, so all of this has been taken into consideration."
Yet, despite these promises, the entire concept has attracted a consistent chorus of opposition, from environmentalists to fisher folk to urban planners.
==
> More: http://www.channelne...2.html?cid=FBia